We understand - plans change! You can update or cancel your reservation in just a few clicks. 
Start by logging into My LiquidSpace and choose Reservations from the menu on the left. Then click Modify or Cancel for the reservation you need to edit.

You can also click View Details from your upcoming reservation listing or your email confirmation.
From your reservation detail view, you can click Modify or Cancel from the booking details side bar.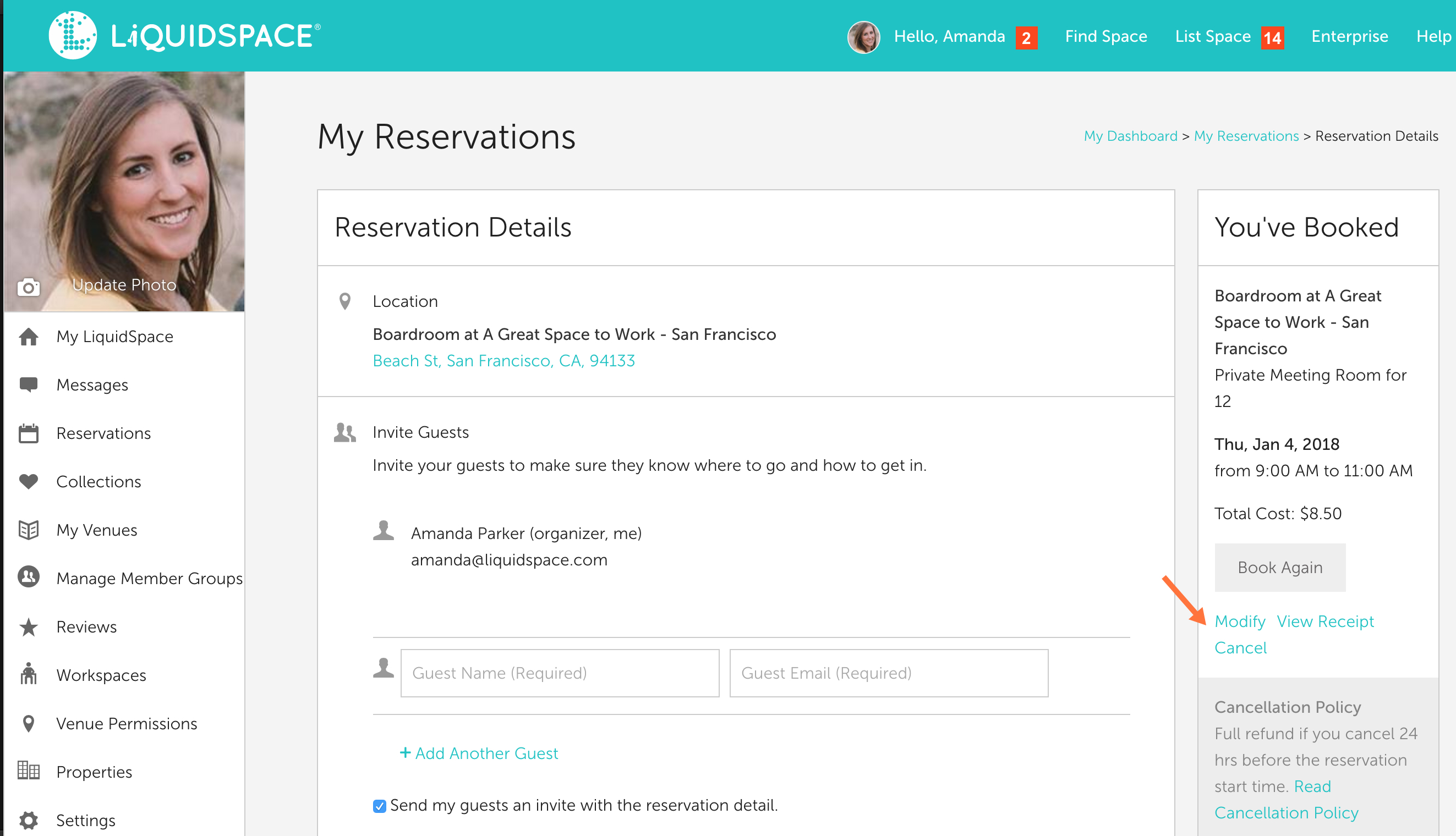 Remember: 24 hour notice is required on all cancellations or you will be charged. Please review our Cancellation Policy if you have questions.