Keeping your payment information up-to-date allows for quick and easy booking. Adding or changing your payment profile information is done in the Settings section of My LiquidSpace. Shorter term hourly/daily bookings require a credit card. If you'll be booking a monthly space you can choose between Credit Card or a direct Bank Account payment method.
To add or update your payment information, log into LiquidSpace and then click Settings.
Scroll to the bottom of the screen to the section titled Payment Method.
To add your credit card:
Click on Add Credit Card from the settings page.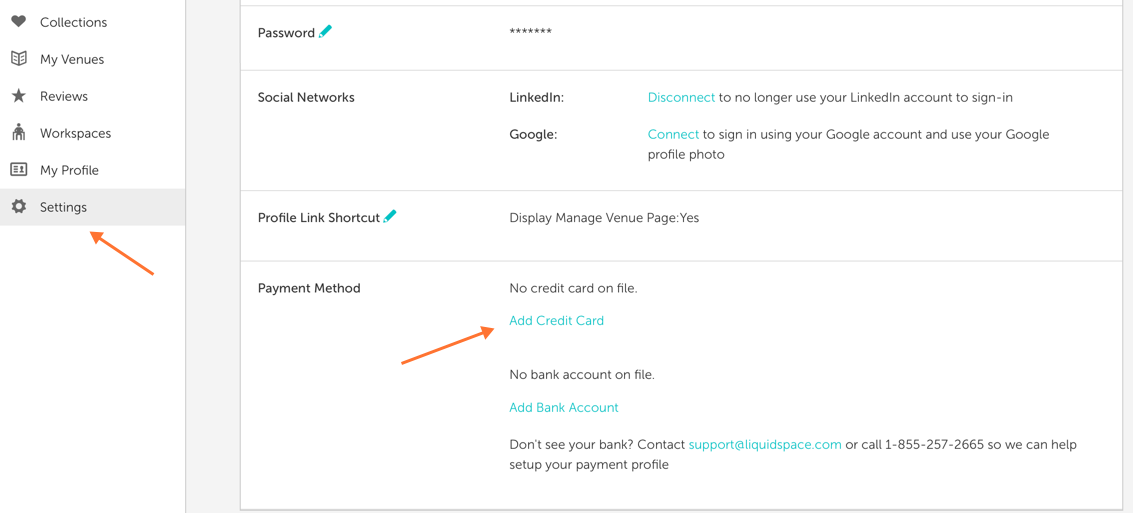 Then input the required credit card fields. You card will be validated but no charges will be made until 24 hours before the start time of any bookings you create.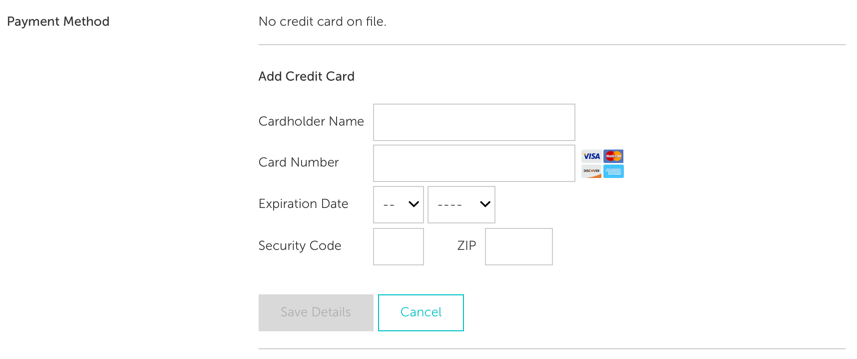 To add your bank account:
Click on Add Bank Account from the settings page.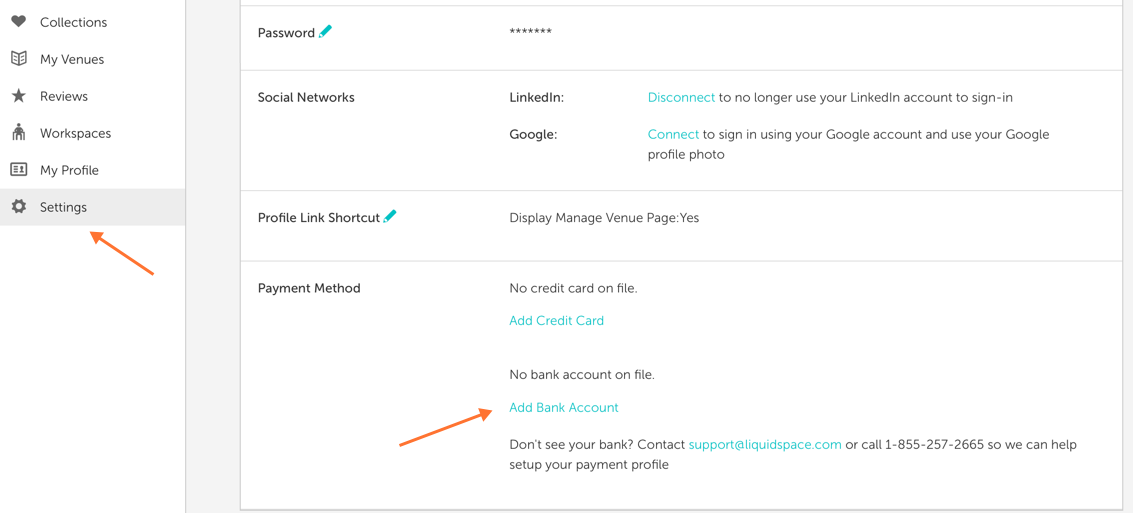 This will open a search box. Choose your bank (or use the search option if your bank is not showing).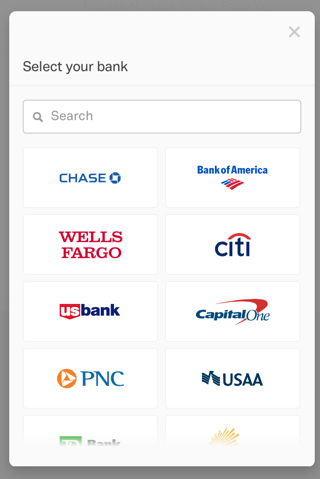 Once selected, log into your online banking profile to link your accounts.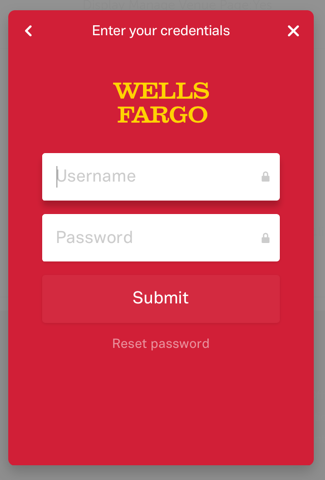 Once verified, choose the account you'd like to use and this will be added to your payment profile.
Note: Bank Account payments are only available for monthly bookings.
And, remember, your payment information is stored within an industry leading payment gateway. No one, not even LiquidSpace, has access or visibility to your personal information.
If your bank is not listed, LiquidSpace Support can manually add in your banking information and we'll just need to authorize it in order for it to get setup properly, before use.
Feel free to contact them at support@liquidspace.com