Have you ever been too busy to book for yourself? Use our Booking Delegation feature to delegate another LiquidSpace user to book on your behalf. You'll find this feature under the Settings tab of your My LiquidSpace dashboard.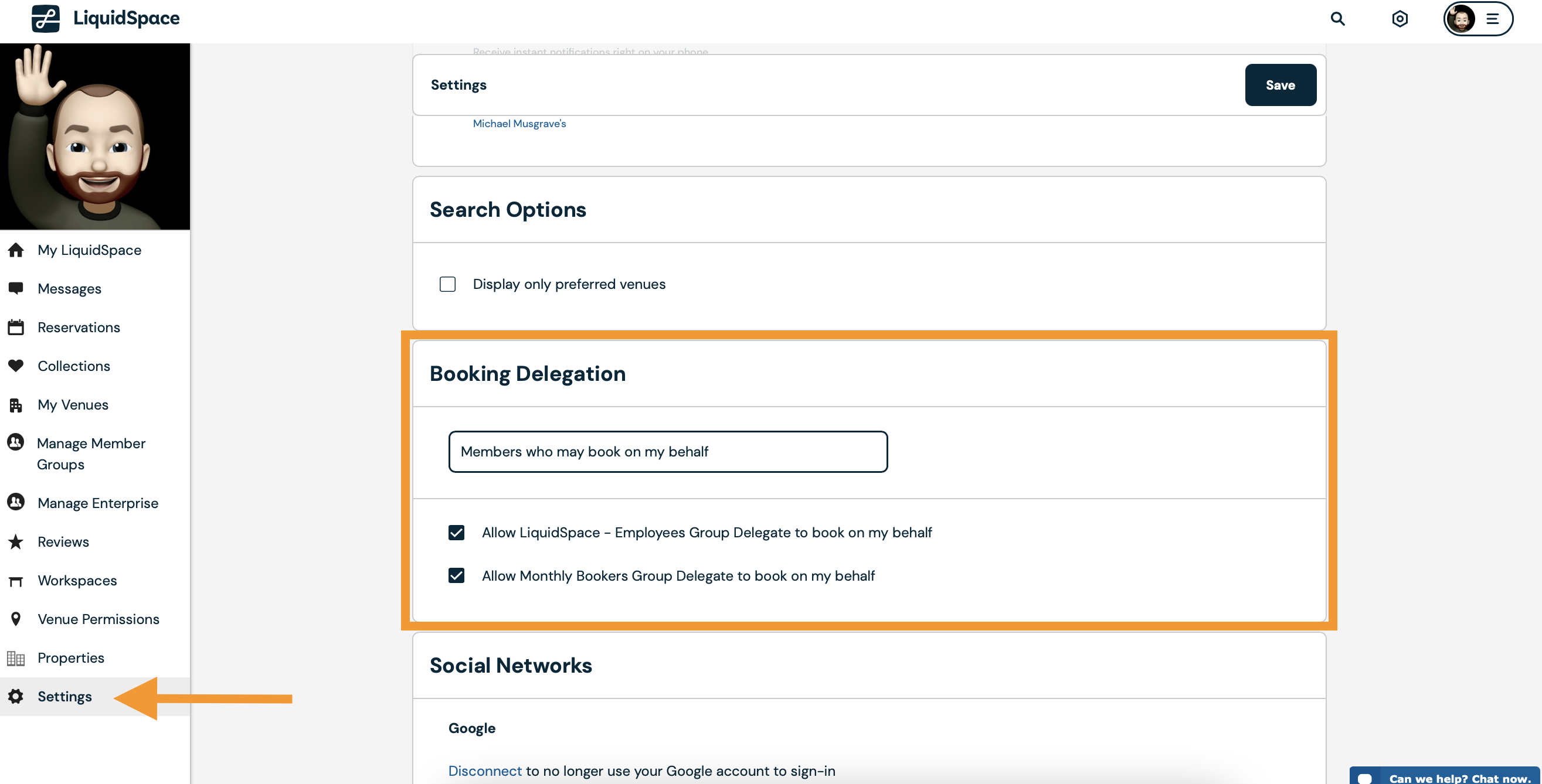 Need to list more than one person? Simply separate multiple email addresses with commas as shown below. Add as many as you like!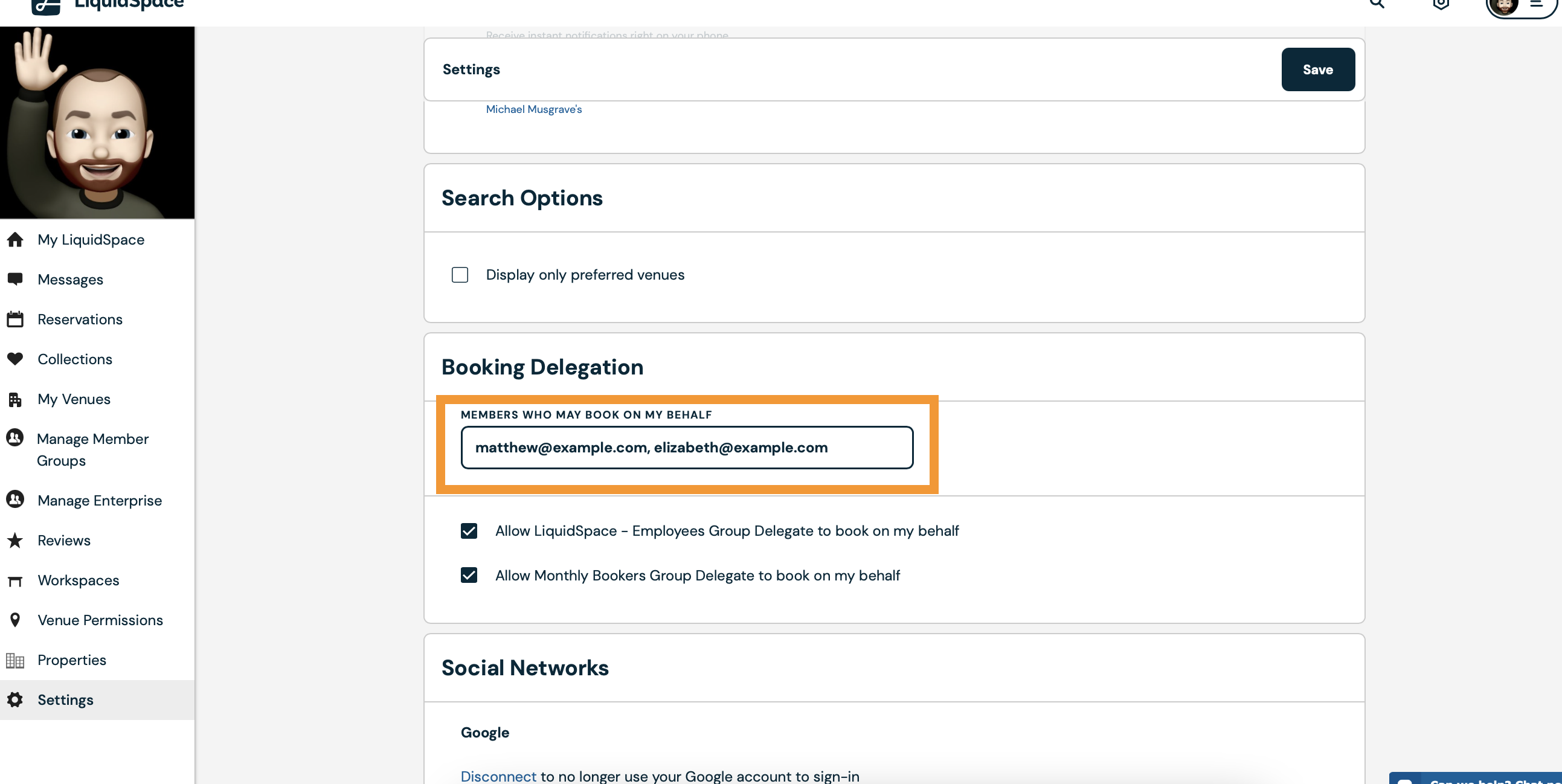 Delegates listed will have the opportunity to book on your behalf, all bookings made on your behalf will be charged to your credit card on file. You'll receive all normal notifications, including reservation confirmation, which includes venue host contact info and entry instructions.
Have questions? We're here to help!