Our messenger system allows you to communicate with LiquidSpace venue hosts. We know our members have specific professional needs and we recommend using the system to ask questions about spaces, schedule tours, and to confirm amenities and guest lists with your host. A quick chat is an easy way to ensure a satisfactory on-site experience and creates a starting point for building rapport with the host.
Messages are available within your My LiquidSpace profile.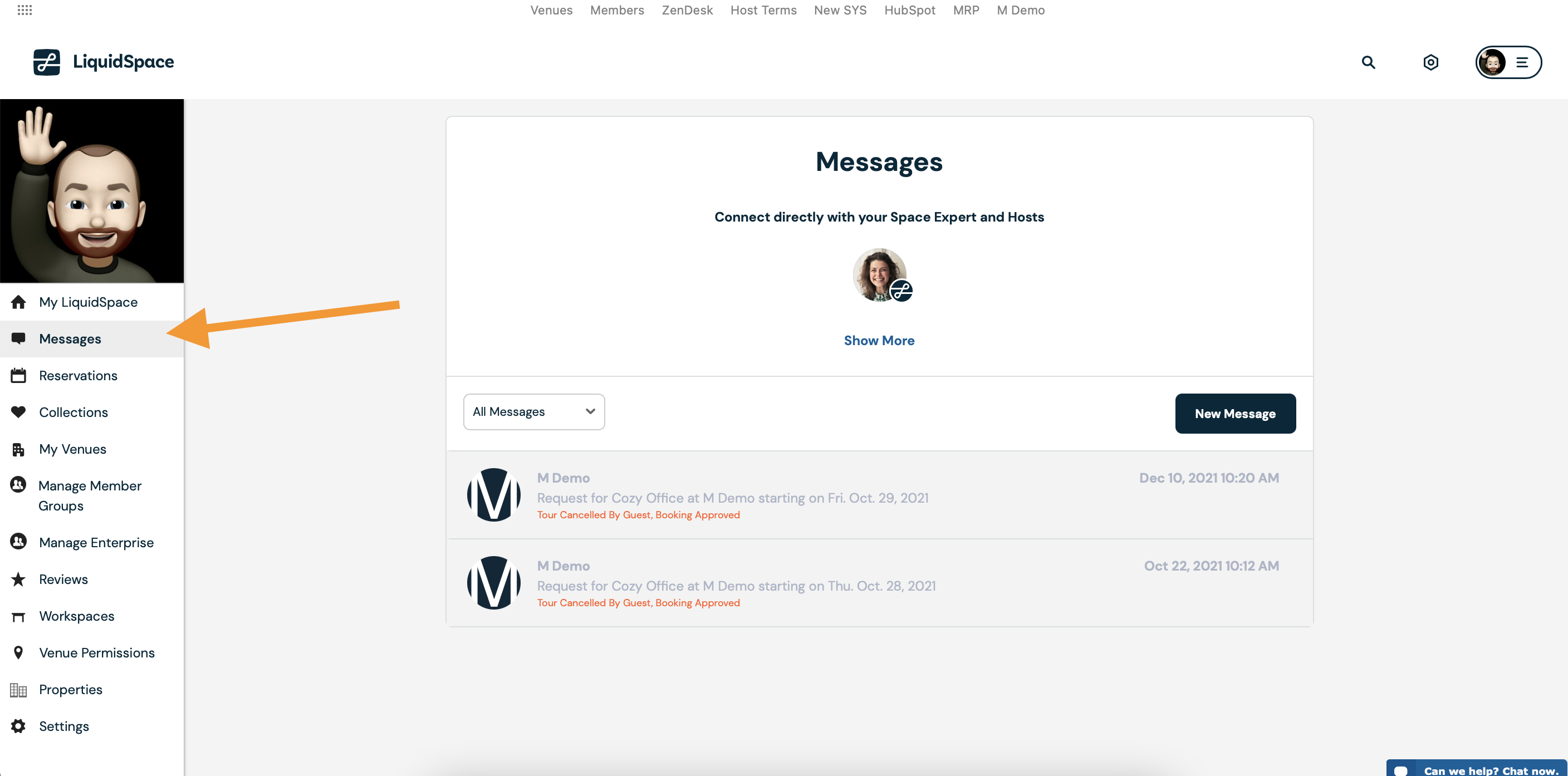 How does it work?
When you book an hourly/daily space or request a monthly space tour, your host will be notified and will reach out to you via messenger to confirm. Or you can reach out proactively to any host by clicking the envelope icon on space listings.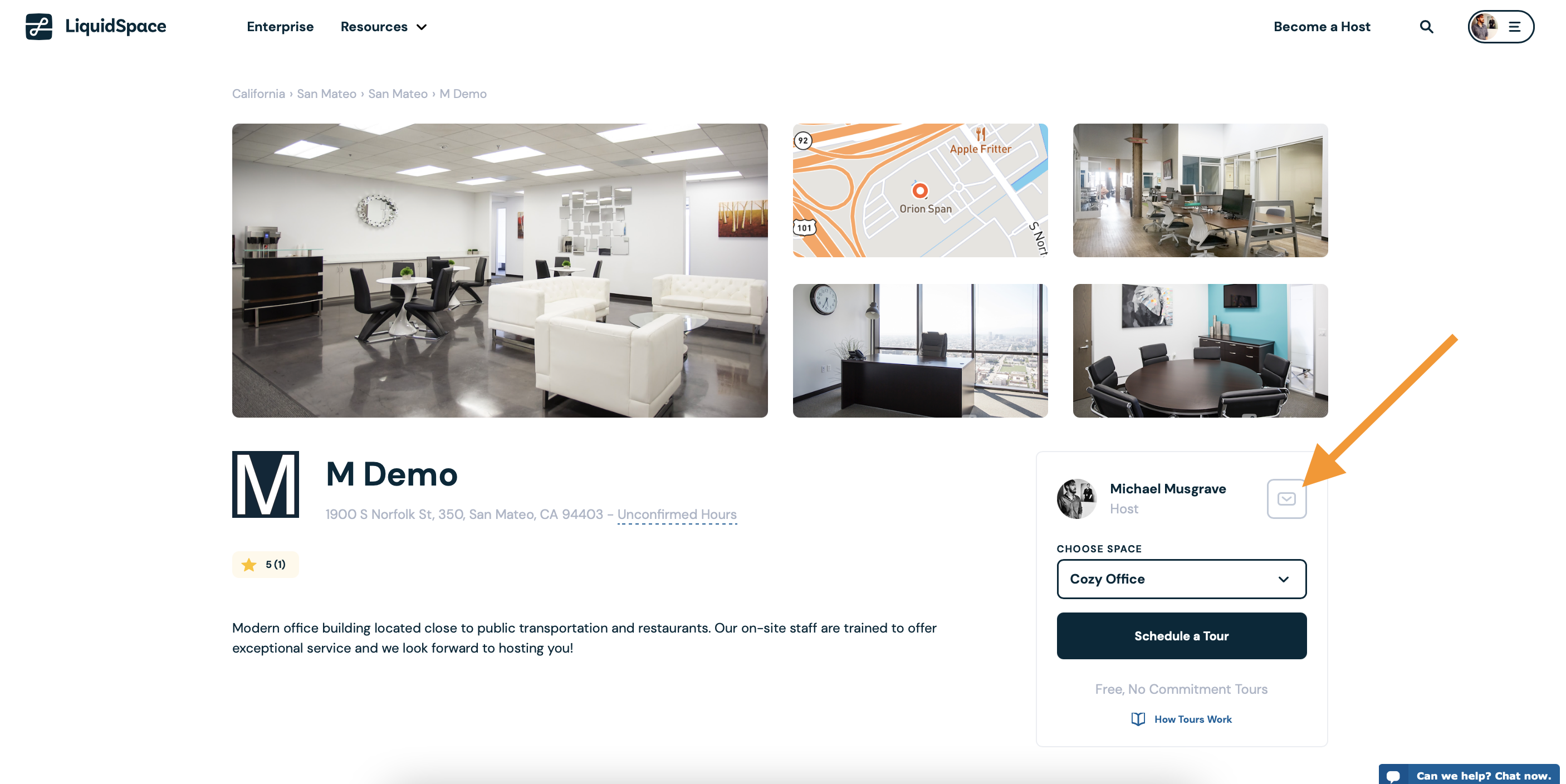 You'll receive an email notification when you receive new messages. Simply click the Reply button to return to LiquidSpace and respond directly. Alternately, you can click Messenger at top right.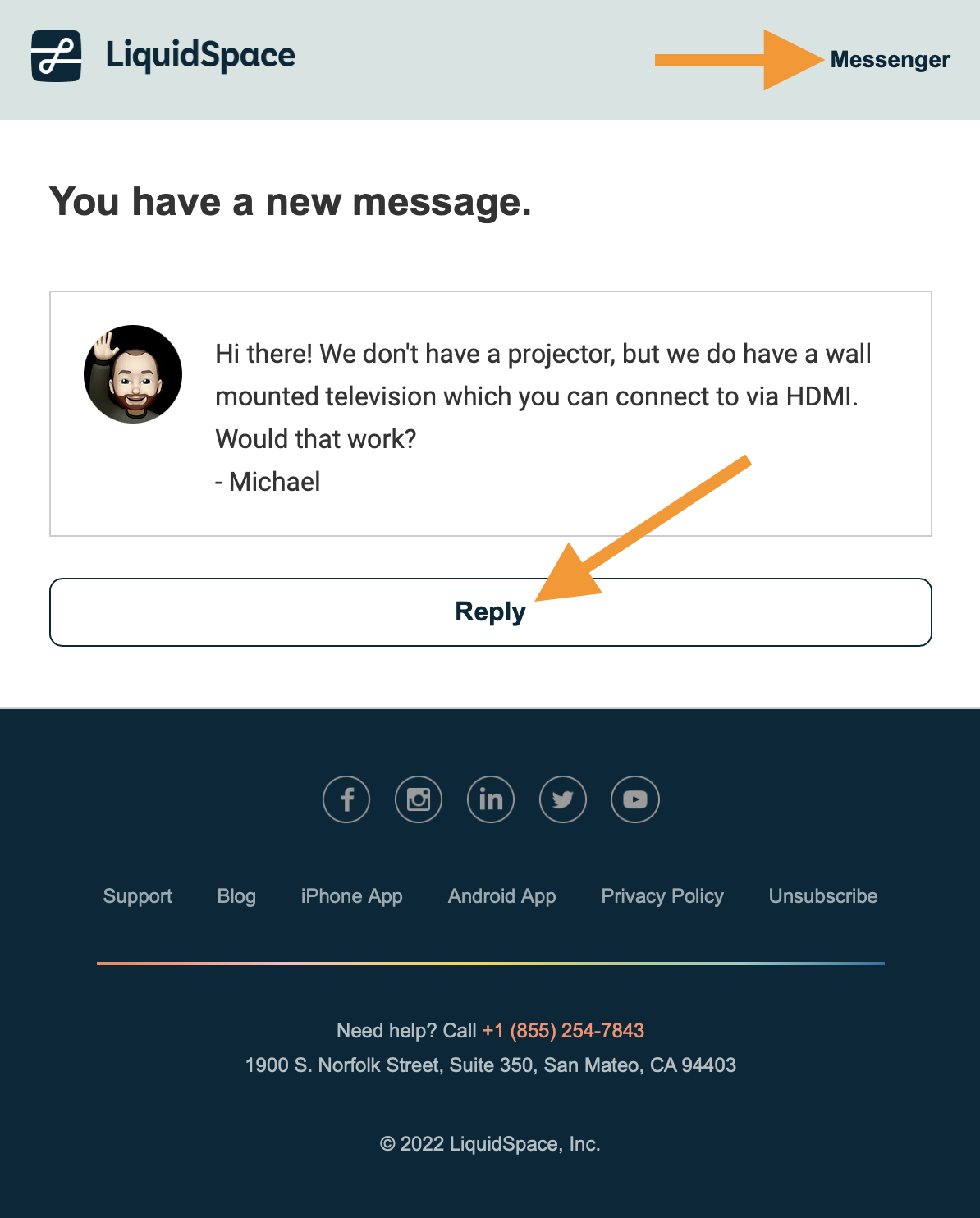 Compose a Message
To start a new conversation with a host you've booked or previously communicated with, visit the Messages tab within your My LiquidSpace profile and then click the New Message button. The form in the following screenshot will appear.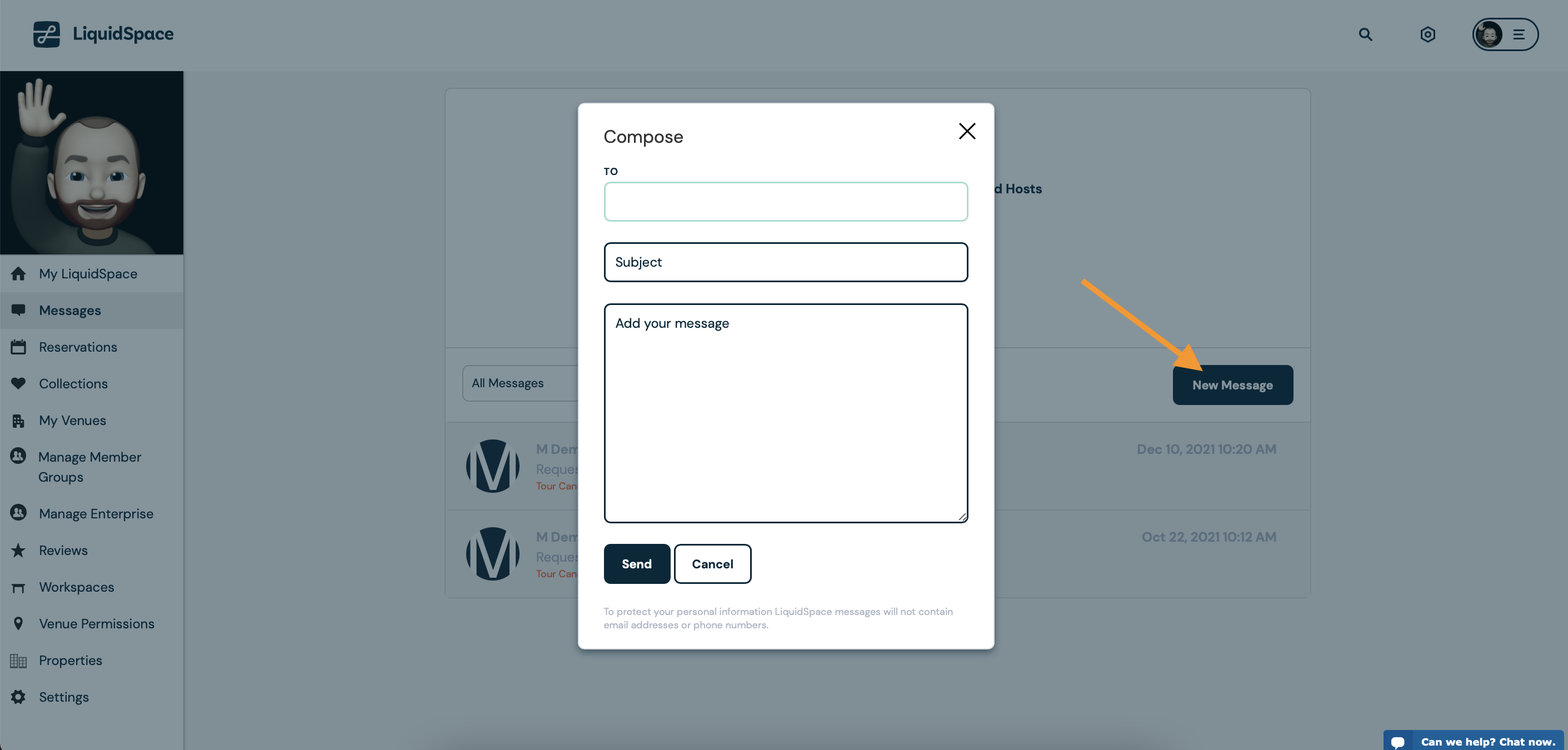 Enter the host's name into the To field (if you are unsure, your host's name is available on your reservation confirmation email) and you'll get a list of possible recipients from your LiquidSpace contact list. When you're ready click Send. The recipient will be notified and can respond back, directly through messenger.
Be sure to check your My LiquidSpace often, to see all active messages.
Have questions? We're here to help!