Need to get out of your home office? Want to meet up with coworkers to brainstorm? Need a full-service boardroom for your investor meeting or a private office to conduct interviews? Whatever your need is, LiquidSpace can help you find and book the right space.
Search our marketplace and once you're ready to book a space, click Book It Now as shown below.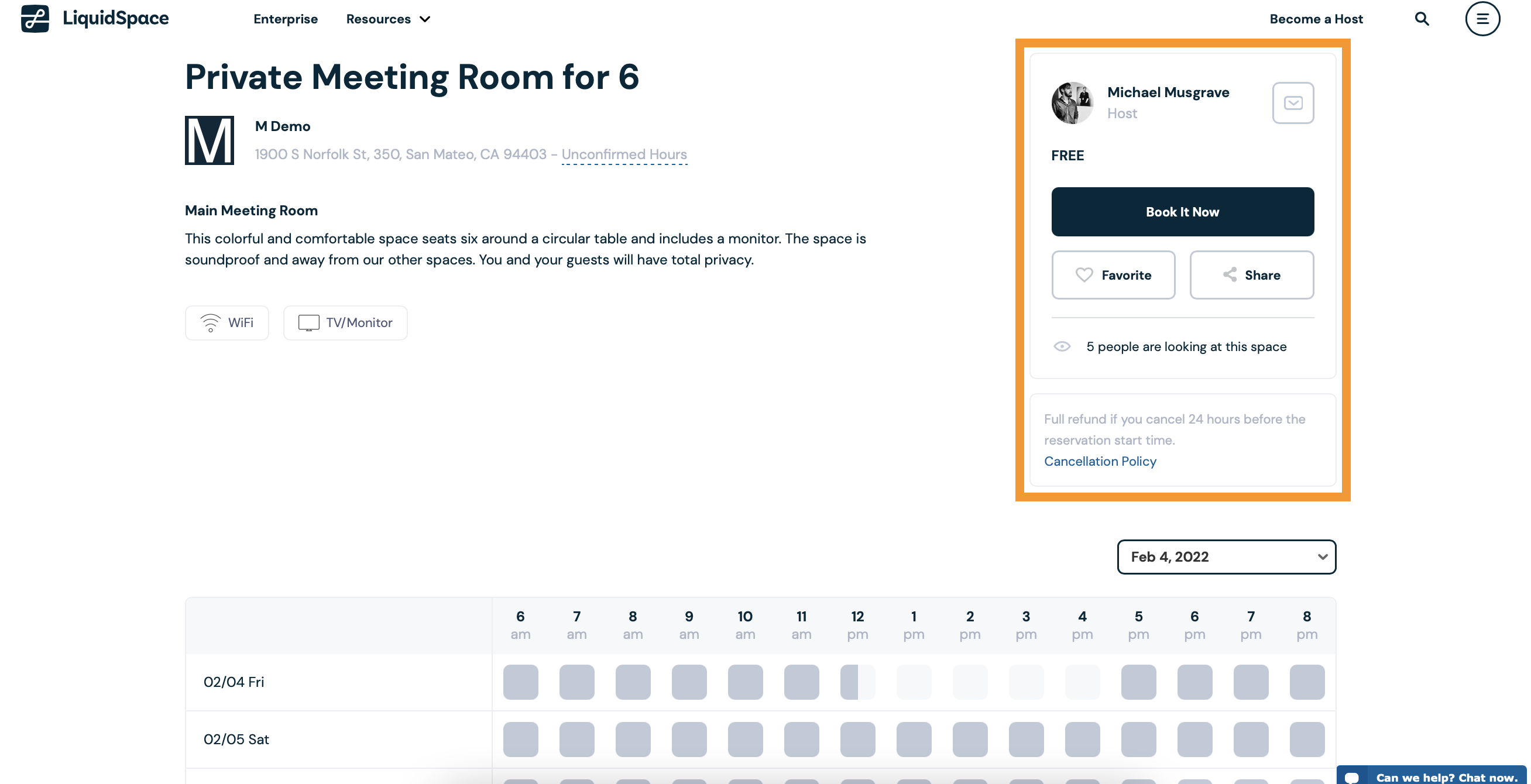 Follow the on-screen prompts to choose the date and time you want to book. If this meeting will be recurring, you can schedule bookings at the space for each occurrence by checking the "Repeat This Booking" checkbox. For example, you can book a space every Thursday for three weeks in a row, so long as it's available.
You'll also see a list of the included amenities, such as WiFi, during this step. Read carefully to ensure you get everything you want out of this booking!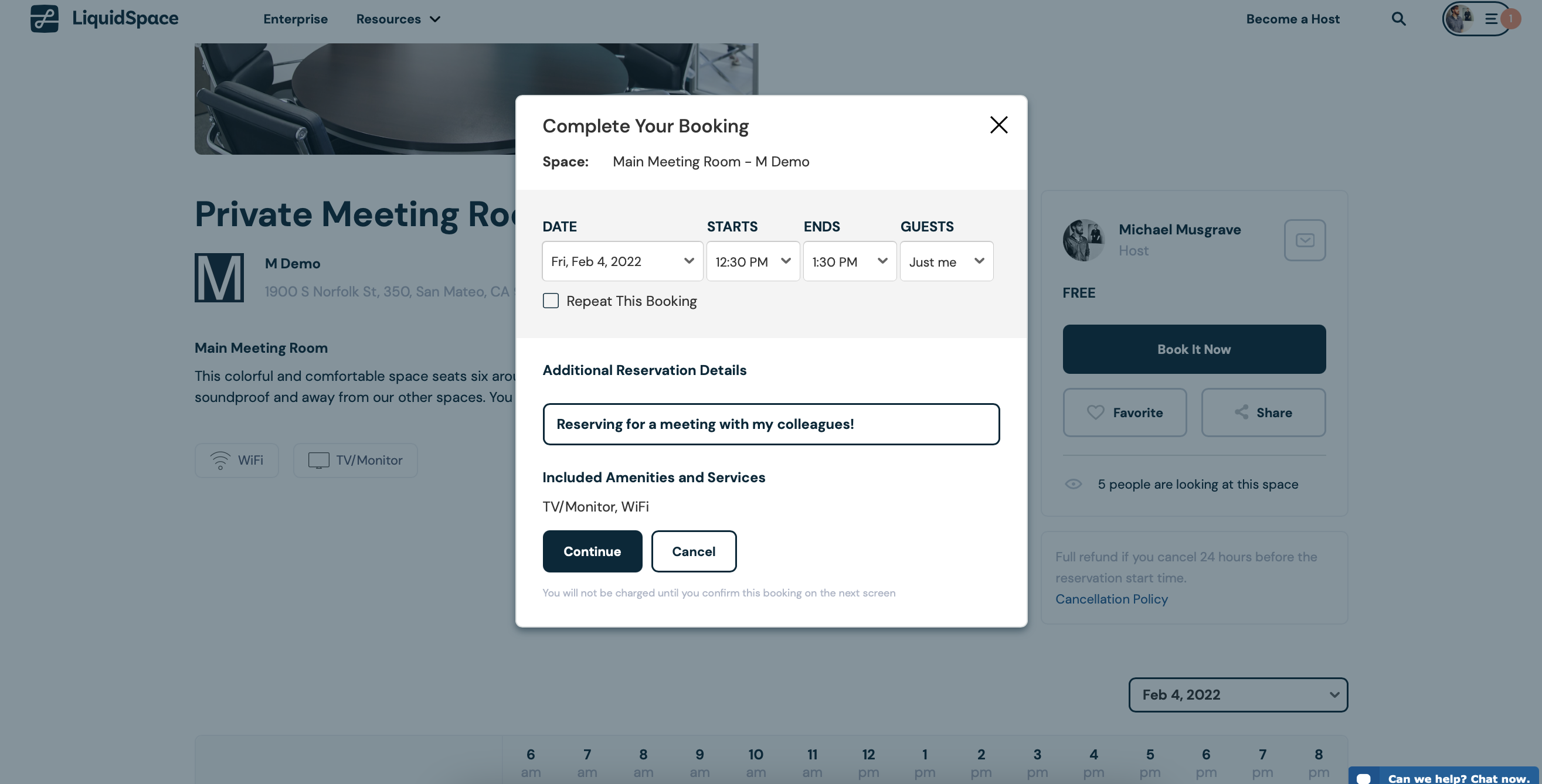 Click Continue when you're ready to move forward with booking.
During the next step you'll be prompted to confirm pricing and payment preferences. If you are logged into your LiquidSpace profile, your credit card on file will already be selected. Otherwise, you'll need to enter your credit card information. Once confirmed, click Complete Booking.
After your booking is completed, you'll be delivered to a confirmation page. You can then invite guests, get venue contact information, and view any entry instructions for your booking. You can always visit this confirmation later too, from the Reservations tab within your My LiquidSpace dashboard.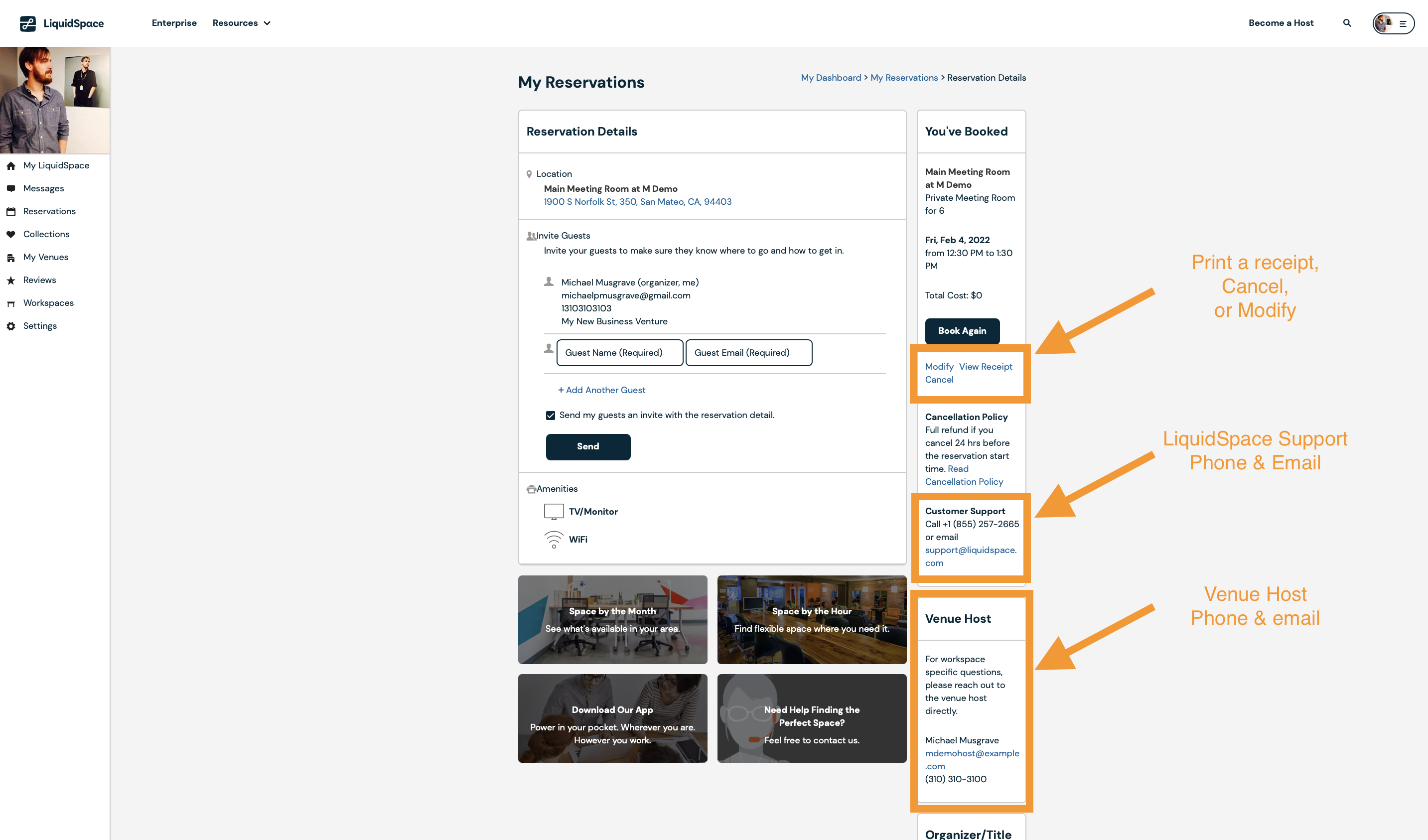 We encourage you to use the Venue Host contact information to reach out to discuss your reservation ahead of time, especially to confirm must-have amenities. You're also welcome to contact our Support team, should you have any questions or concerns.
Have questions? We're here to help!