LiquidSpace can help you book short-term space. Need to get out of the home office to increase productivity? Want to meet up with some friends or coworkers to brainstorm? Need a full-service boardroom for your investor meeting or a private office to conduct interviews? Whatever your need is, LiquidSpace can help you find the right space.
Search our marketplace and once you're ready to book, click Book It Now.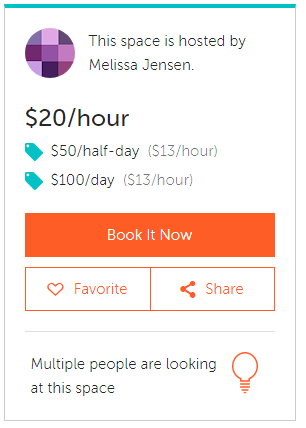 Use the booking wizard to double-check the date/time, add a title and select your required amenities.
Click Continue.
Did you know: If this meeting will be recurring, you can book this space for each occurrence using the "Repeat This Booking" checkbox.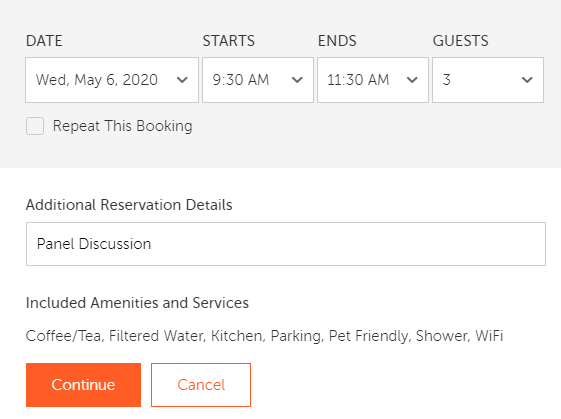 On the next screen, confirm your pricing and payment preferences. If you are logged into your personal profile, your payment info will already be selected. Otherwise, you'll need to enter your credit card information. Once confirmed, click Complete Booking.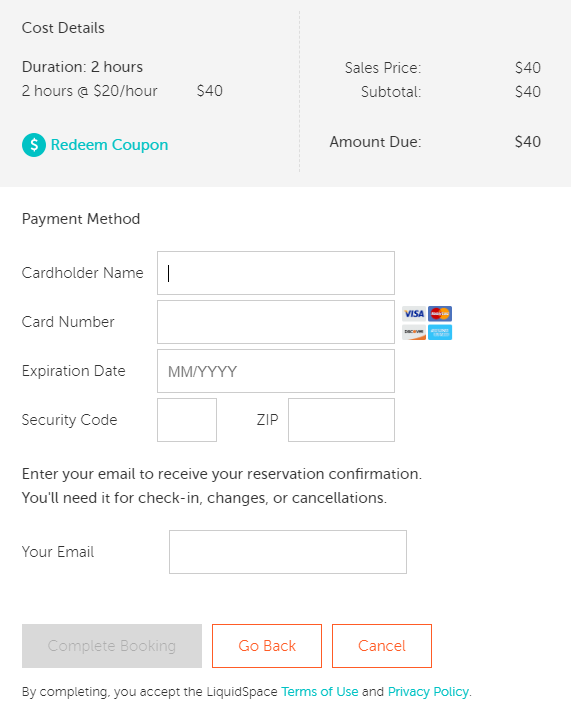 You'll then see your confirmation page where you can invite your guests, review your amenity information, get venue contact information and directions to your meeting. Even better, download the mobile app so you'll be able to easily access all the meeting details on-the-go.