Immediately after you book a space on LiquidSpace, a confirmation page will provide you with contact information for your venue host. If you have any questions or need to discuss requested amenity needs like room setup or catering, you can use this information to contact the venue directly.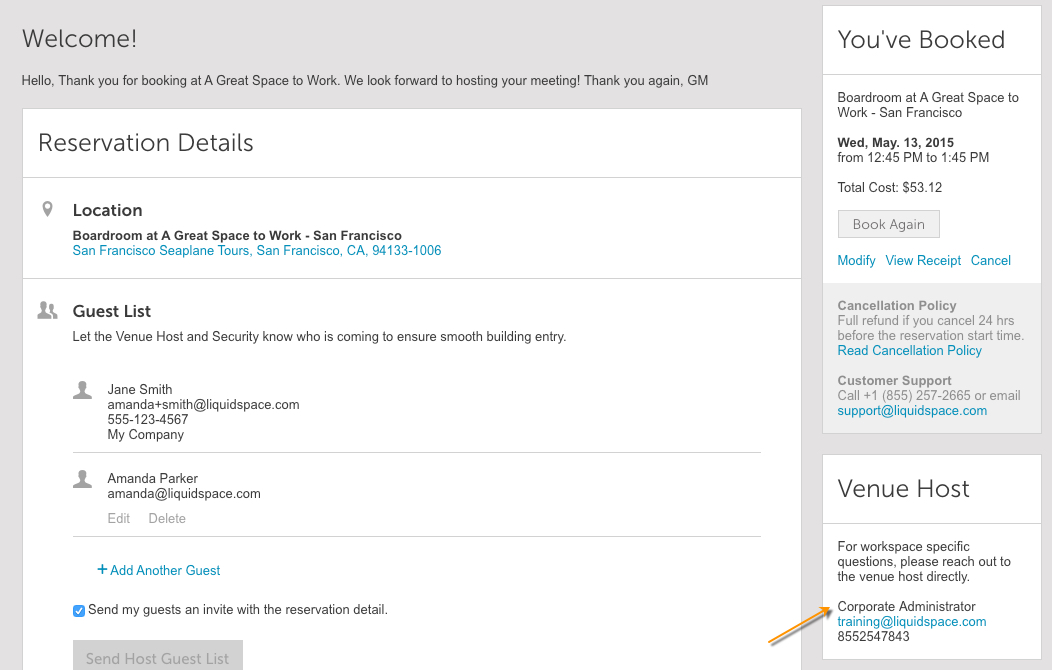 Need help finding your confirmation page? Click on the View Details or View Reservation links found on your My LiquidSpace Reservations page or your Email Reservation Confirmation.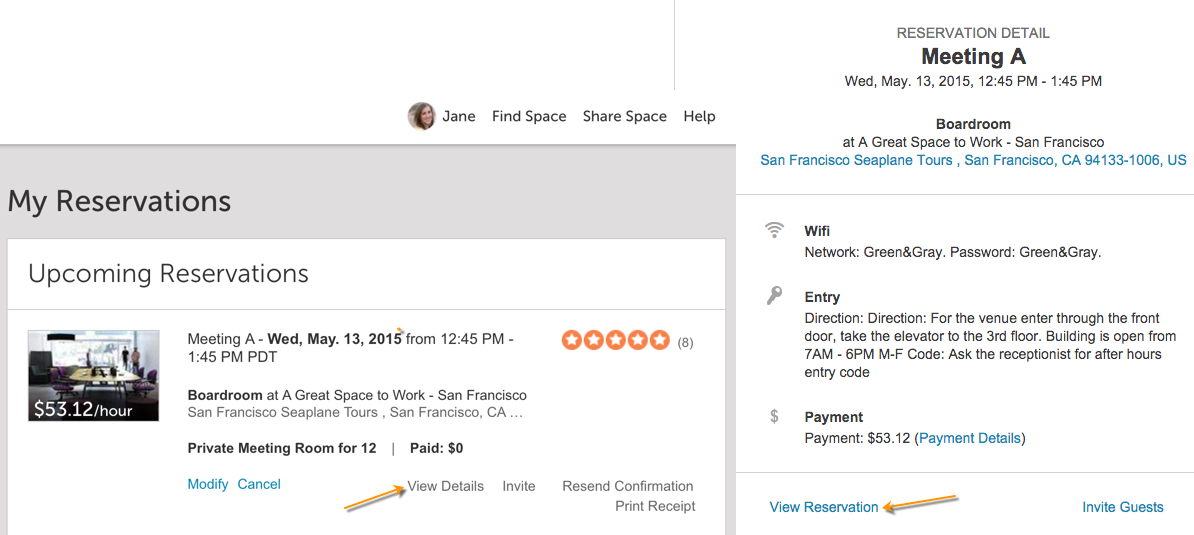 Have questions? We're here to help!