To view or print a receipt for a LiquidSpace reservation, start by logging into My LiquidSpace and choose Reservations from the menu on the left.

Scroll down to find the reservation in question, click the three dots, then choose Print Receipt.

Your receipt will be displayed on screen, with an option to print for your records at top right.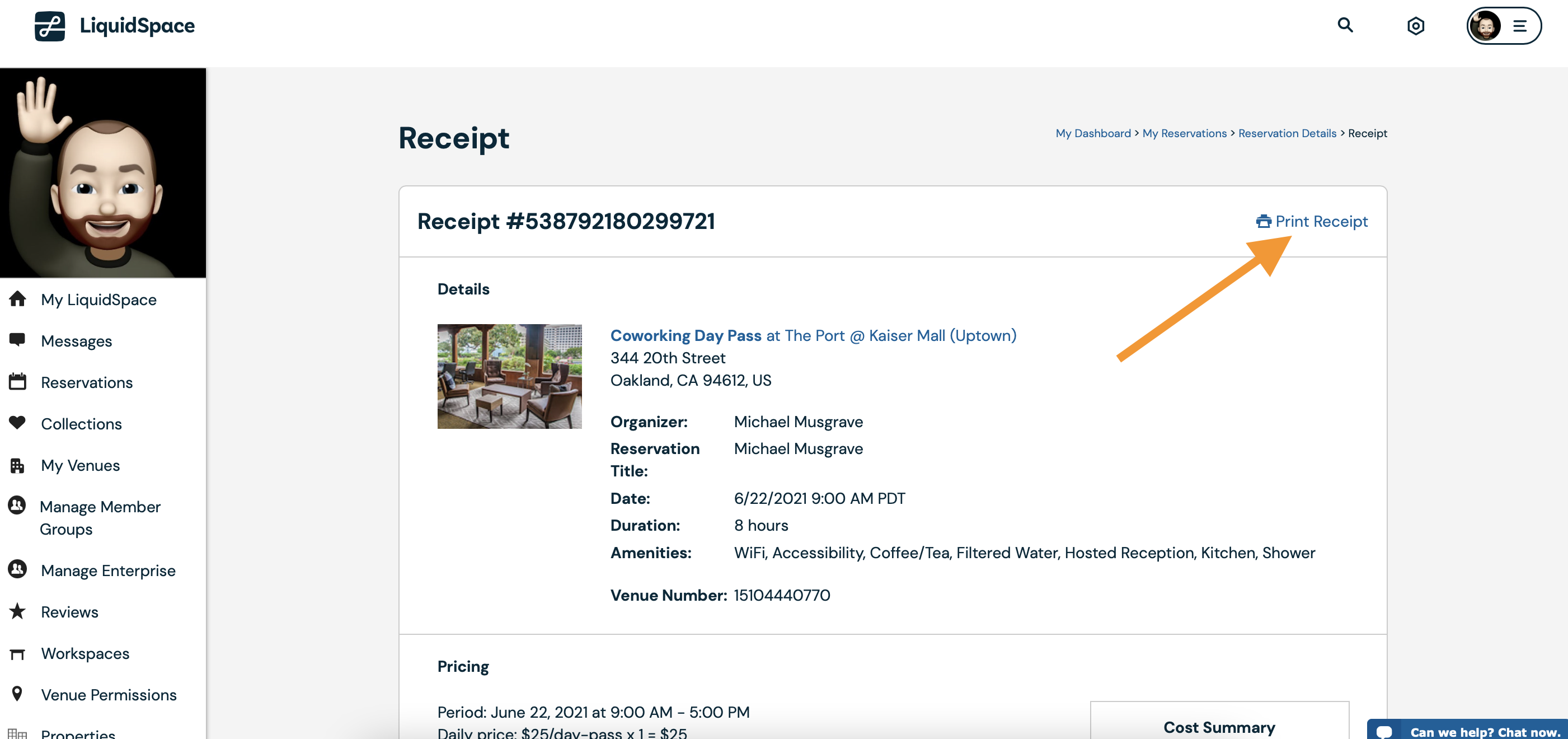 Have questions? We're here to help!