To view or print a receipt for a LiquidSpace reservation, start by logging into My LiquidSpace and choose Reservations from the menu on the left. 
Scroll to the reservation for which you need to print a receipt and click Print Receipt.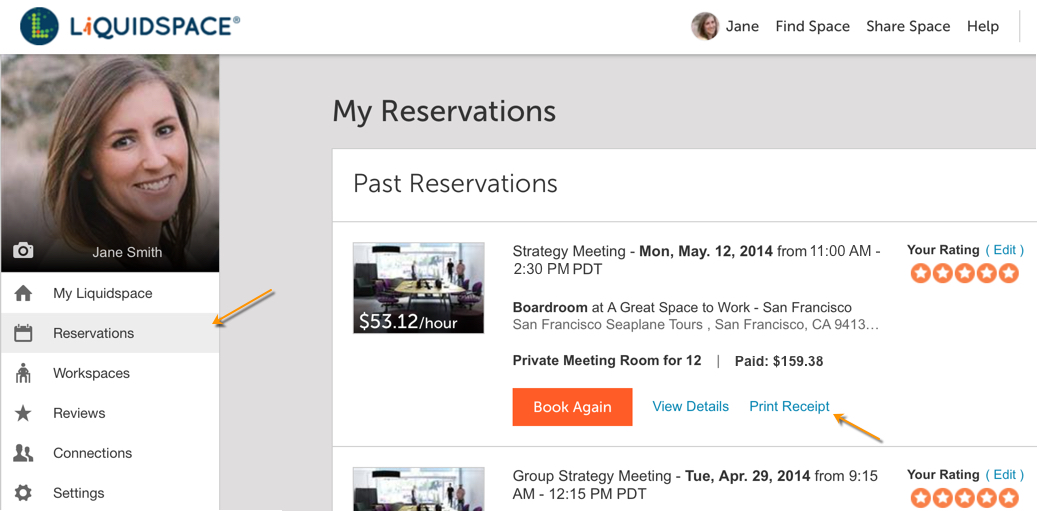 This will bring up your receipt to view so you can save or print for your records.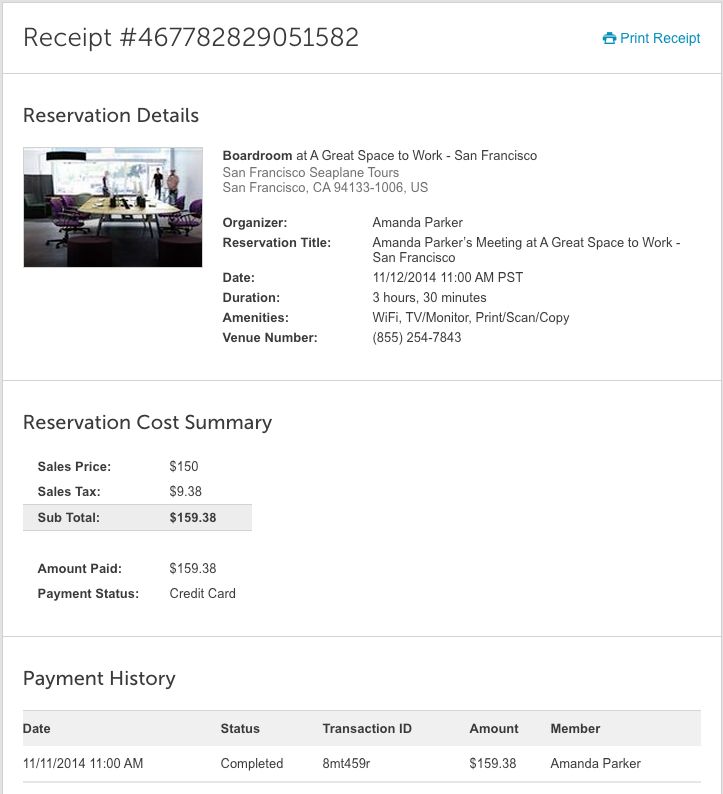 Having trouble printing your receipt? Contact us. We're happy to help.