Keeping your payment information up-to-date allows for quick and easy booking. Adding or changing your payment profile information is done in the Settings section of My LiquidSpace. 
To add or update your payment information, log into LiquidSpace and then click Settings.
Scroll to the bottom of the screen to the section titled Payment Method. Click on the green plus sign to add your credit card information. If you already have added your card, you'll see a yellow pencil icon to edit the card information.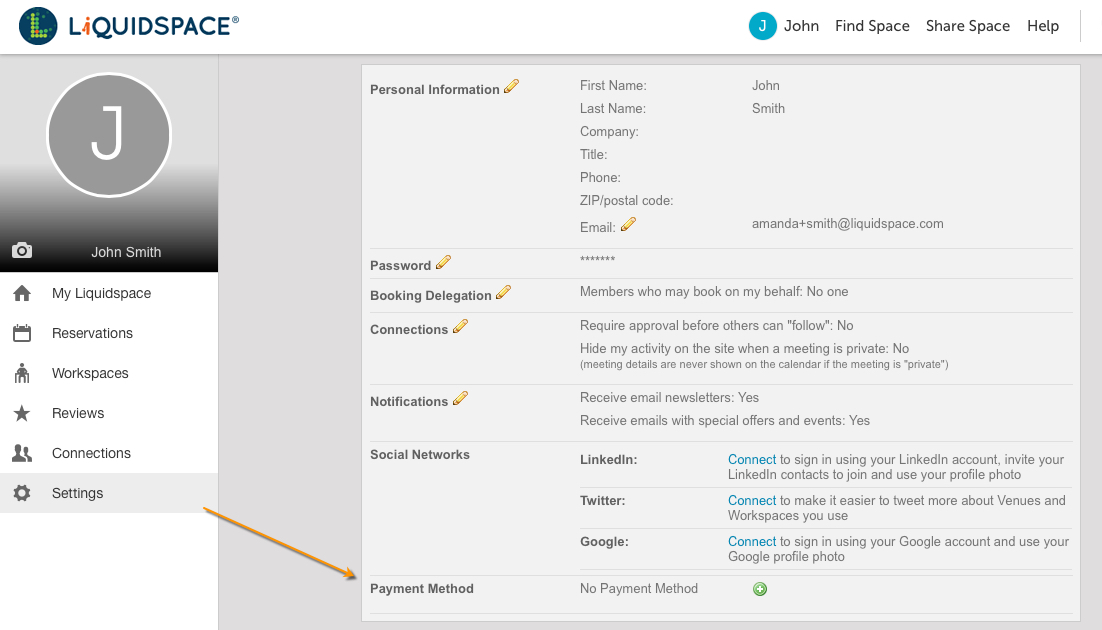 Your credit card information is stored within an industry leading payment gateway. No one, not even LiquidSpace, has access or visibility to your credit card information.