When you need a place to meet or work for an hour, a day, or more, search our marketplace to help you find the perfect space, then book it with just a few clicks. The LiquidSpace marketplace includes workspaces in the United States, Canada, Australia and beyond.
Simply register online or download the free app to access our marketplace. Pay only for the space you use. Our venue partners set hourly or monthly pricing and we pass that pricing on to you without any fees added.
How to search
Using the web or mobile app, search where you want to work. You can filter your search for short-term (hourly) or long-term (monthly) spaces.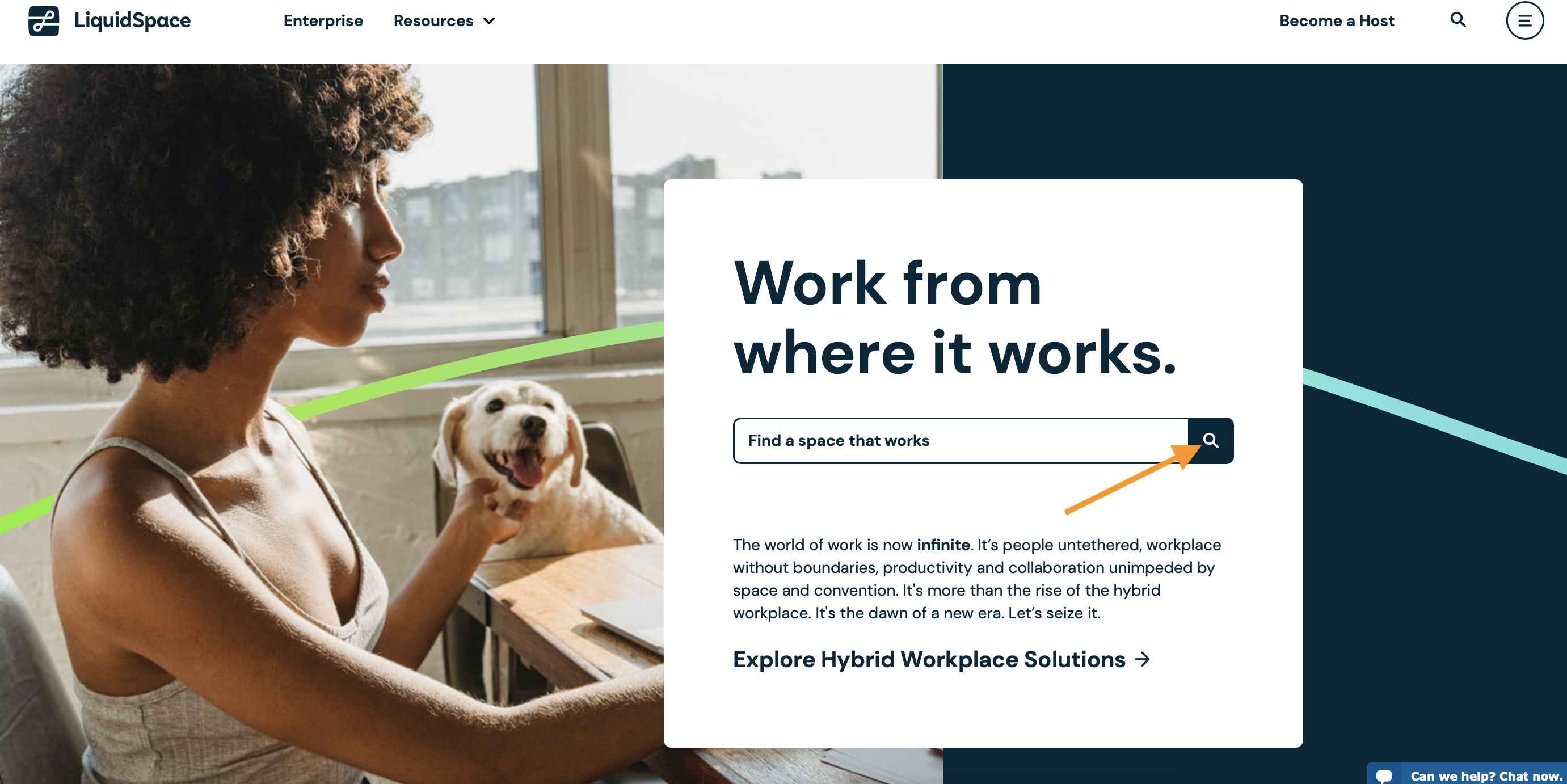 Next, click-to-choose neighborhood, length of reservation, capacity needs, and the type of space you're looking for. Then click See Matches.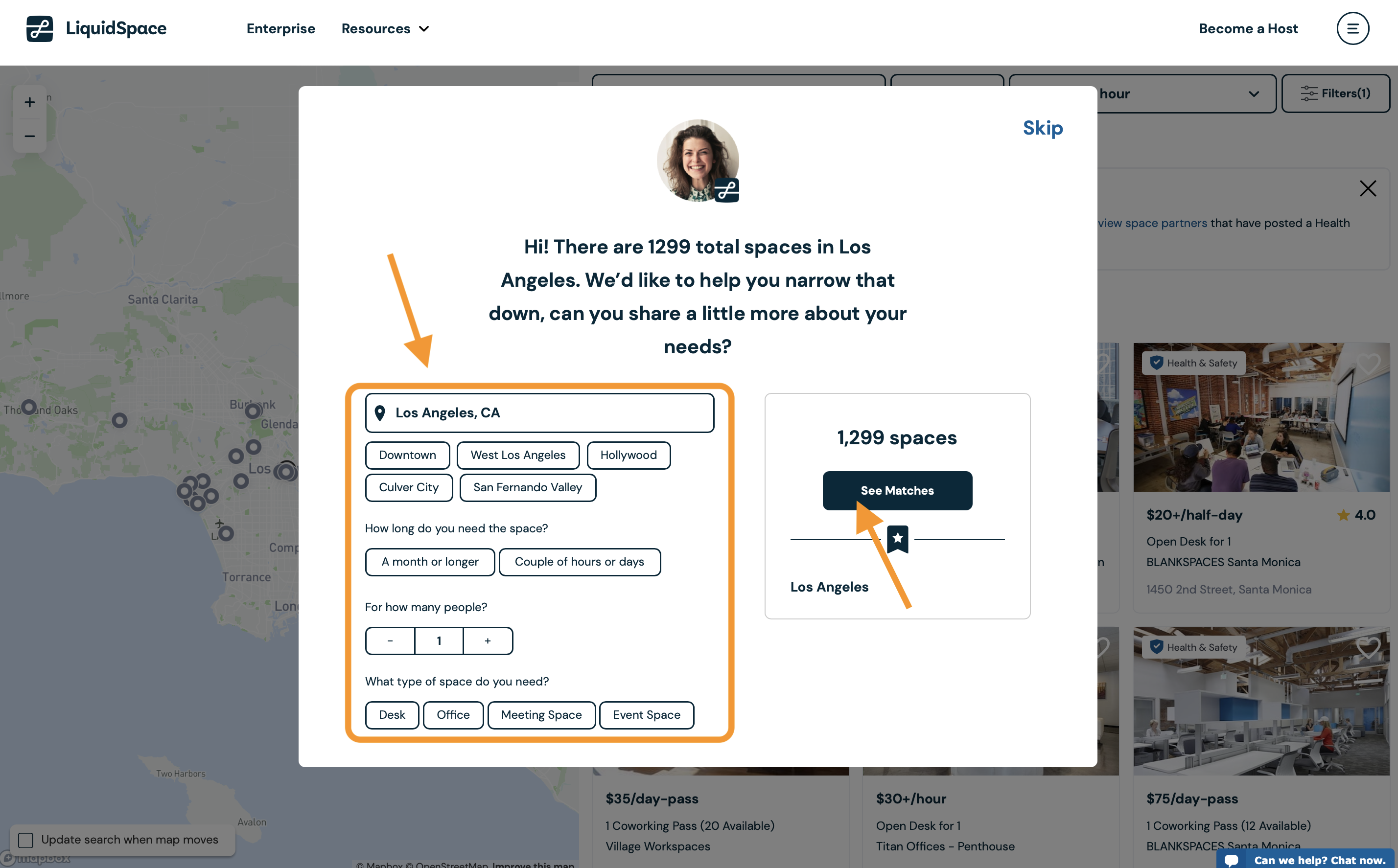 Review the search matches and click a workspace tile to learn more about that space.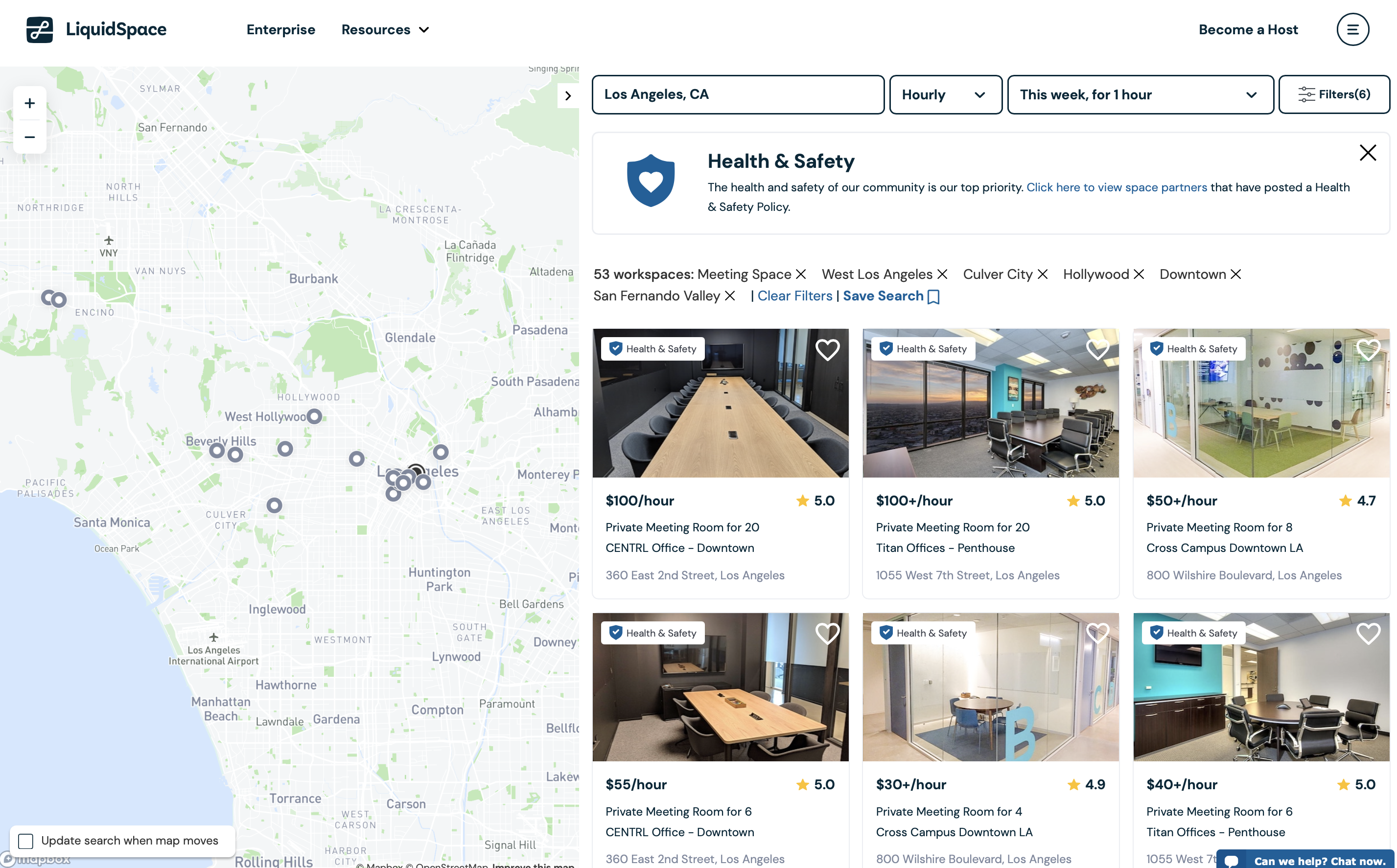 Assuming you've found the perfect space for your needs, use the options presented for to begin the process of booking the space.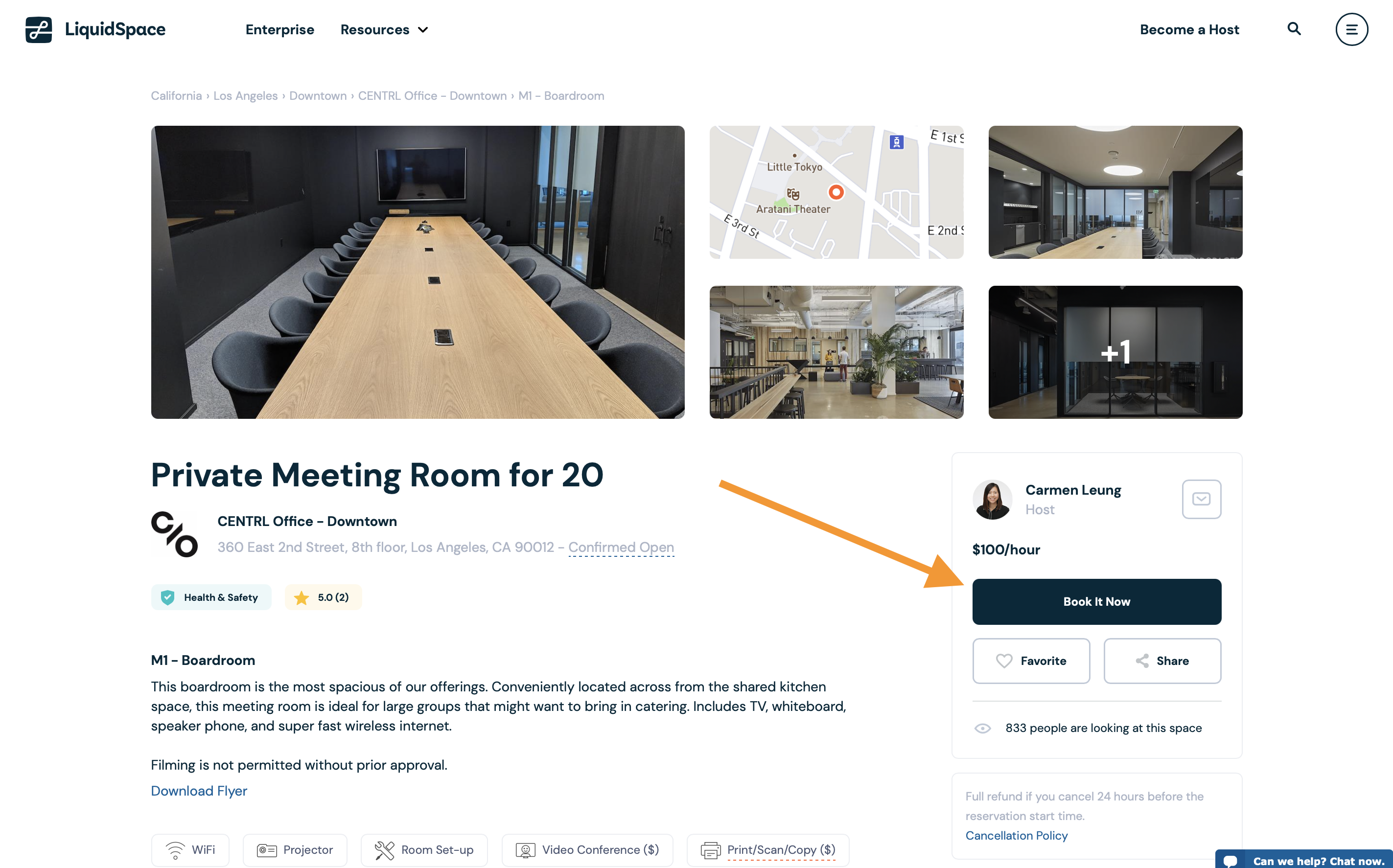 Have questions or need help? We're here to help!