Welcome to LiquidSpace. When you need a place to meet or work for a few minutes, an hour, a day or more, we're happy to help you find a great space. Right now you can search the LiquidSpace marketplace for great workspaces in the United States, Canada and Australia.
Simply register online or download the free app and you have can access the full LiquidSpace marketplace. Pay only for the space you use. There are no up front fees or restrictive leases. 
How to search
Using the web or mobile app, search where you want to work. You can filter your search for short-term (hourly) or long-term (monthly) spaces. Note: Long-term spaces are available in New York City and the San Francisco Bay Area - and coming to your city soon!
You can also filter for specific workspace types, capacity needs and required amenities. 
Click a workspace tile to learn more about that space.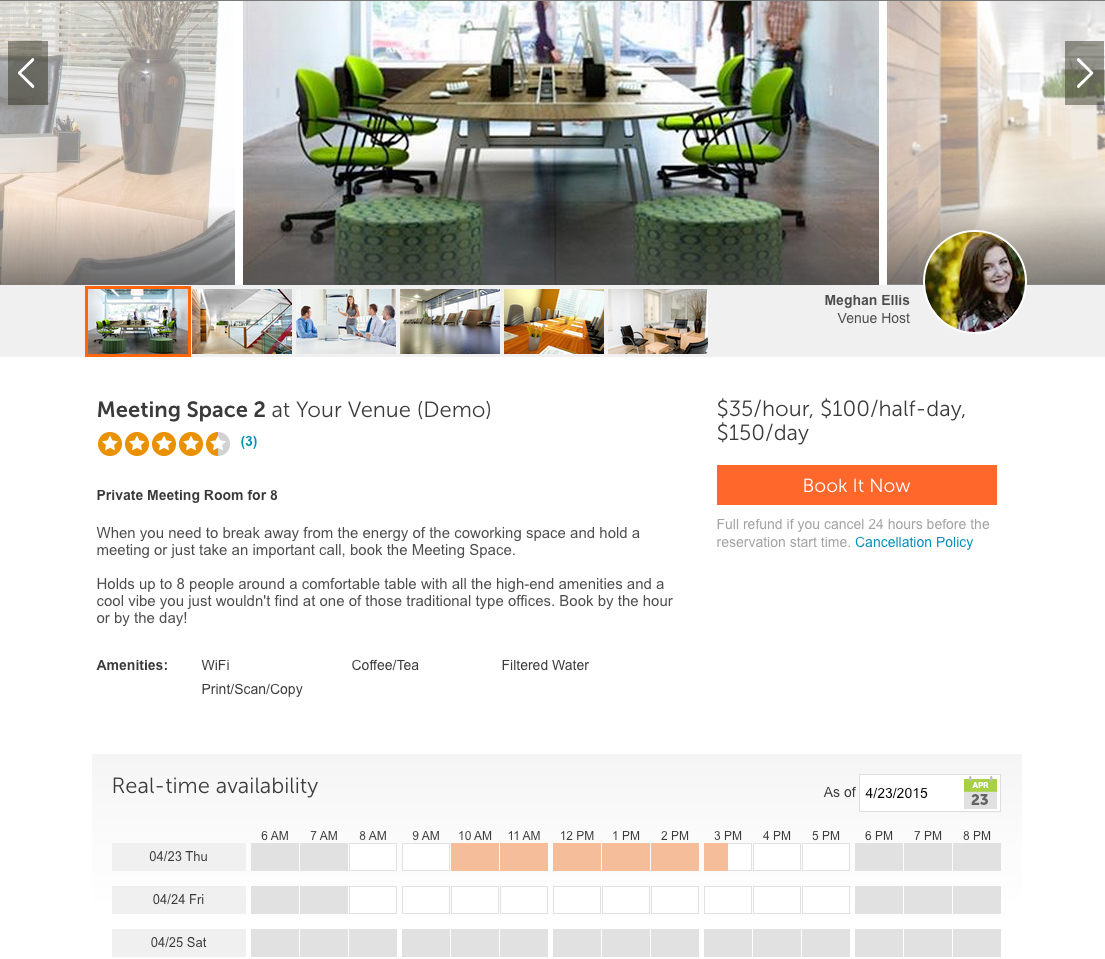 Once you've found the right space for you, click "Book it now" to reserve it right away.
Have questions about a space or need help finding the right one? Contact your LiquidSpace concierge at 855-257-2665 or chat with us now.